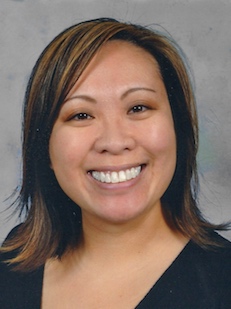 Connie Wong, Clinical Administrator of Quality Control
Dr. Connie Wong received her Ph.D. in Clinical Psychology in 2007 from The California School of Professional Psychology at Alliant International University, San Diego, California, and became a Board Certified Behavior Analyst-Doctoral (BCBA-D) in 2012.
Dr. Wong has over 16 years of experience working with individuals diagnosed with Autism using the principles of Applied Behavior Analysis (ABA). In addition, she has experience working with a variety of developmental and psychological disorders in a juvenile forensics program and residential care facilities, as well as with clients in a university setting.
During her time at Applied Behavior Consultants, Inc., Dr. Wong has held the positions of Technician, Teacher, Supervising Behavior Analyst, Senior Supervising Behavior Analyst, and Clinical Administrator of Southern California, and she is currently the Clinical Administrator of Quality Control. Her role is to ensure we are in alignment with our mission to provide the highest quality services to our staff and clients. She clinically supervises programs for the students at ABC including lesson implementation and progression, functional assessments, and behavior intervention plans. Dr. Wong has conducted trainings on the principles of ABA for staff, school district employees, and parents, and she clinically oversees a number of ABC School staff, including Directors, Supervising Behavior Analysts, Teachers, Lead Technicians, and Technicians. She also oversees ABC School Ontario.
Additionally, Dr. Wong has provided ABA trainings and consultation services internationally in Bahrain and France. Dr. Wong's experience in this field includes work in research settings, district school sites, and in-home services. She is a member of the International Association for Behavior Analysis.
p: (909) 204-4142 | f: (909) 545-8489 | cwong@appliedbehavior.com